Live streams have seemingly taken over the internet by storm. With the engagement and interactivity, viewers are motivated to tune in to the live broadcast. Regardless of video content, it's highly possible for it to be done as a live stream rather than a video production project.
With live streams, one of the biggest benefits would be the live chat function. Viewers can comment and get a response in real-time. This builds a sense of recognition and motivates the viewer to continue watching. Broadcasting live also has the advantage of addressing topics quickly and efficiently to your audience. As the video will be streamed live, the content will most likely be trendy, automatically making it enticing to click on. 
Reaching out to a live stream provider can help elevate the quality of your broadcast. Furthermore, you'll be able to focus more on the content of your stream and be assured that the technical side of the stream will be well handled.
Now, there's a whole bunch of different topics and types of live streams you can do but which one is the right one for you? It is important for you to know two things.
Where is the majority of your audience (Facebook / Instagram / YouTube / Etc…)
What does your audience want to know about you / your company
These two details can help you reach out to your target audience better and make sure they would want to watch the whole broadcast. If you're unsure of what kind of live stream will suit you, we've listed some of the more popular live stream topics below to help you decide.
Table of Contents
1. E-commerce
Live streams can actually be a great way for you to make sales. The direct engagement with your buyer via the real time comments allow you to know what features your audience is drawn to as well! During these streams, you can show the product in better details and even demonstrate it! This is a great opportunity for you to show off the product and really sell it.
Auctions 
Live stream auctions are particularly unique. With the bidding system, there is a sense of competitiveness when stating prices for the item. Knowing that everyone watching the broadcast is looking at the same product and considering to buy the item, when the final buyer is announced, there is a sense of satisfaction. Auctions work on a time limit basis so it is important to include a timer, be it through a device on screen or a graphic overlay.
Sales
Shops such as Ohmy.ichigo and Crystalliac on Instagram often hold live sales for their products. This is similar to a store's clearance sale whereby the prices for the items featured have all been slashed. This makes their loyal shoppers keen on tuning in as the products are available on a first come first serve basis and they might miss out on an item that they want.
2. Fundraiser
Similar to e-commerce live streams, fundraisers also involve money. However, fundraiser streams are different in the sense that you know where your money is going. While some fundraisers are held on live stream platforms, some fundraisers might opt for higher security and run like a webinar instead. What this means is that the attendees will have to register to join the fundraiser. One example of this it the fundraiser by National Arthritis Foundation via SISTIC.
3. Question and answer (Q&A)
Q&A streams are very effective in helping you engage and bond with your audience. As you answer their questions and talk to them in real time, it feels like a personal conversation. You also get to know more about their interests and what they like about your content as well.
4. Tutorial / demonstration 
Tutorial and demonstration streams are one of the best types of streams to do if you want your viewer to stay throughout. Especially when your imparting valuable and beneficial knowledge to them, they'll find the motivation to stay and watch. This will highly likely result in them purchasing the item as well.
COURTS cooking show
One example would be a cooking show done by COURTS whereby the featured products such as a blender and air fryer to cook a meal by a local chef. This recipe was shared during the live stream and those who like to cook would definitely stay throughout to see how the food would turn out.
Peripara
Another example would be a makeup tutorial by Korean brand Peripera. During their Instagram live stream, they did a makeup look using their products to show viewers what the products look like on skin.
5. Haul 
If you're hoping to introduce a series of items (that are of the same theme) haul videos would be the best. You can introduce the items and their benefits before demonstrating and showing the product in use. Furthermore, over the years, haul videos have gained popularity on YouTube.
6. Unboxing 
Unboxing videos have also been on the rise lately. Unboxing live streams are especially unique as it would capture the authentic, first hand reaction to the product. For the Lifeguide Tech Show, that was what we captured for the Godox AD1200 Pro. We also went to test the product and show our first hands on experience with the product.
7. Review
Reviews are really helpful to the viewer. It helps them make a more informed choice before purchasing an item. Doing a review live stream for your own brand may come across as biased so be sure to be objective and address both pros and cons of the product. You can also invite a third party host to give a genuine review.
8. Get ready with me
Get ready with me videos are very engaging as most of the time, there will be stories told in between. These videos also serve as a makeup tutorial video. Alternatively, you can also talk to your viewers.
9. Workout 
Workout live streams are my personal favourite. As a viewer, it makes me feel like I have a personal trainer to guide me. Workout videos are also very captivating as you'll be doing the routine together at the same time. This is highly beneficial for your audience.
10. Concert
Live concerts are one of the best ways to gather your fans, regardless of where they are in the world. With the only challenge being the different timezones, most fans are dedicated enough to wake up early or stay up during the night to watch their favourite singers perform.
Bang Bang Con The Live
An example would be the Bang Bang Con by KPOP group BTS. They sold over 755,000 tickets to fans all over the world and performed live from Korea.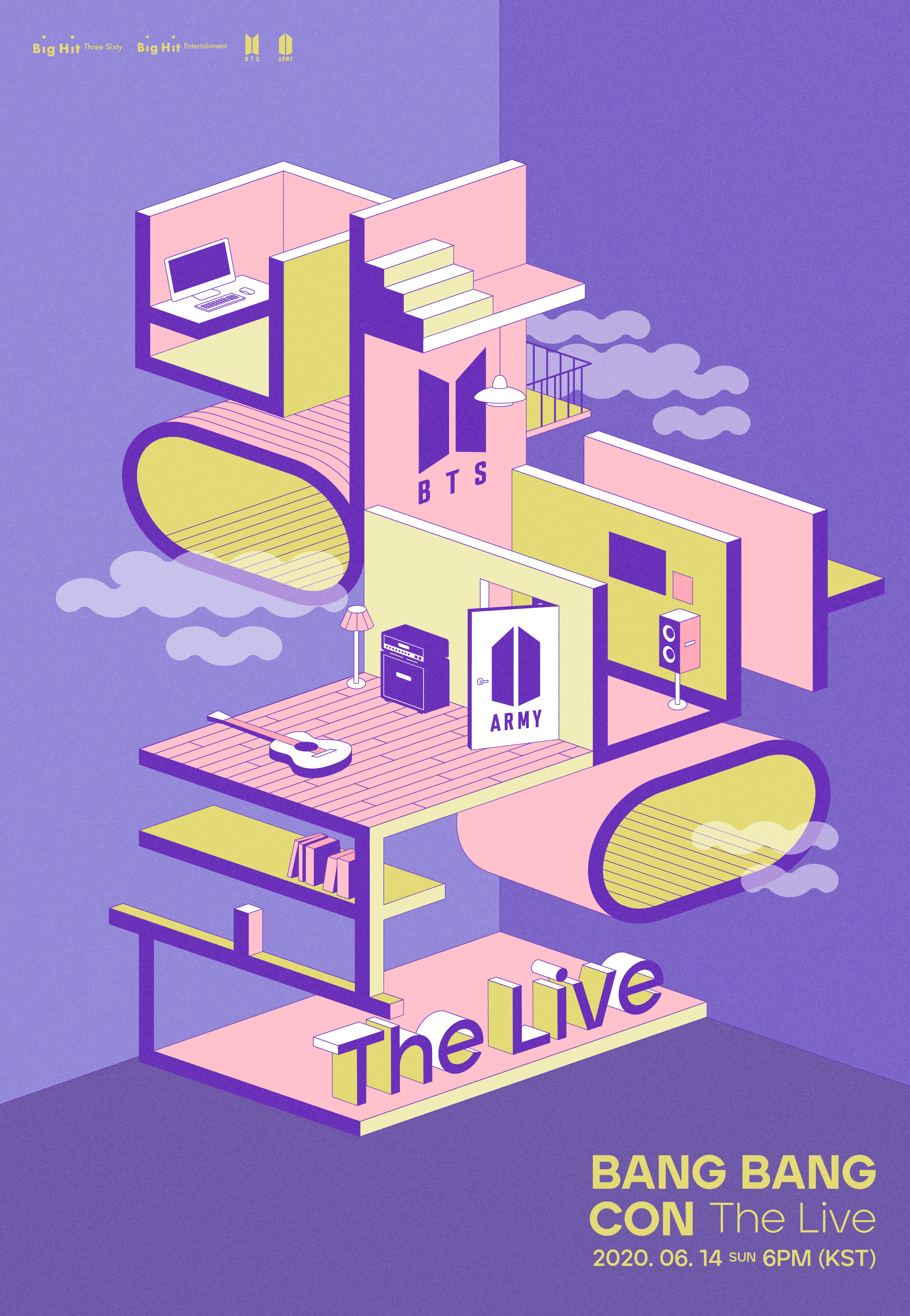 11. Tour
Tour videos can be a fun way to show off your new space to your viewers! You can point out unique interior design options and explain certain decisions you've made. For example, why you chose to have white walls instead of black ones.
12. Interview 
Interview streams are great if you want to reach out to a larger audience. Just make sure your guest has a similar target audience as you and you'll most likely be able to gain double your usual amount of viewers!
13. Gaming
Gaming live streams are fun and interactive. There is also a huge community of gamers who stream on Twitch as well.
14. Event  
Live streaming an event is great if you want to be able to cover more ground and reach out to more people. Those who are limited by distance and are unable to make it to the event will greatly appreciate an online event.
Using a green screen can make your live stream more professional as well! Check out our article on live streaming with a virtual background here.
If you're keen on doing so, you might want to reach out to a live stream provider to ensure a smooth broadcast as well.
We hope that this list has given you an idea of what you should live stream about! Remember, the possibilities are almost endless so don't be afraid to be creative. Most of the times, live streams are also held spontaneously so don't feel pressured to plan your broadcast from start to end.